An Aside: What Are You Going to Do?
A text that changed things.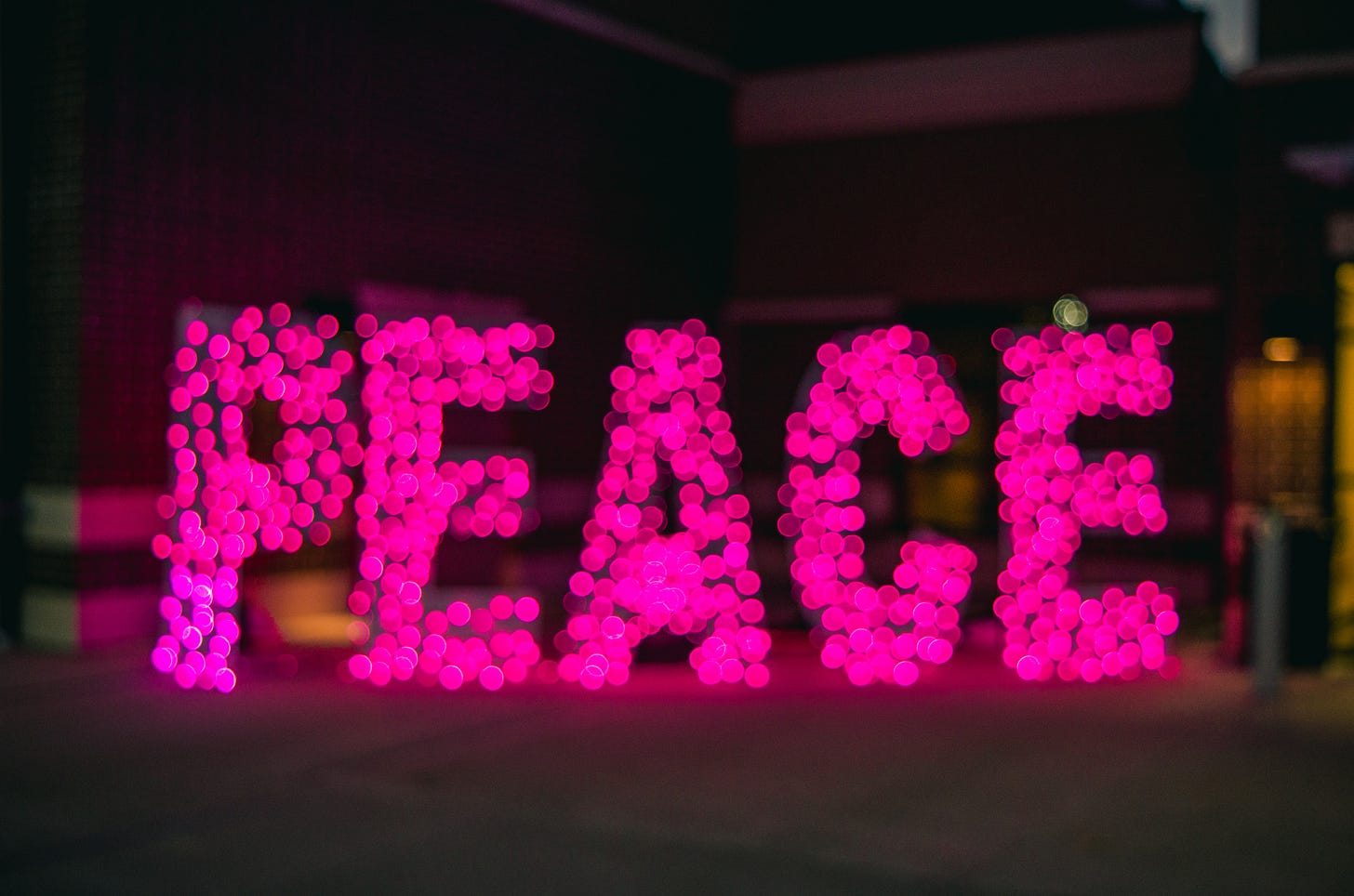 Photo by Jonathan Meyer on Unsplash
---
Last week I received a text from a friend of mine:
I'm reaching out to you because you are one of the few who will speak truth to power. We are in need of White Evangelical Prophets to not only say something but do something.
What do you do with that?
I stared at it.
For a while.
I didn't know what to do with it.
I realized that I couldn't ignore it. I couldn't simply pretend that it hadn't come into my inbox.
The level of trust that he has in me challenged me to take a hard look at myself, again. What would I do? What will I do?
My son and I were talking about what has been happening in the country over the last few weeks and said, "Dad, it's crazy. You learn about what happened in the 1960s and you wonder about what you would do. Well, now we have a choice to make."
Yes, we have a choice to make. What will we do? What will I, as a white middle class man, do? Am I going to do something or just make some posts on social media and start flame wars? Or, am I going to do something else? Something more?
After spending some time on the phone with my friend I realized that there is more that I can do and need to do.
Most of it will never be seen. The work that needs to be done is going to be done on patios and at kitchen tables. It will be hard conversations with family and friends. It will be taking opportunity to engage with local politicians to help bring wisdom to our local community. The work will be done through prayer and the consistent teaching of the Scripture.
It's easy to start a war of words on Twitter or Facebook. It's easy to virtue signal. God knows I have done enough of both those over the years.
Jesus said, "Blessed are the peacemakers, for they will be called children of God (Matthew 5:9)."
Jesus didn't "peace keepers" and he didn't say "folks who will brush things under the rug." No. Jesus said "peacemakers." These are people who will enter into the places where there is no peace and create it. Peacemaking is a creative act where love, grace, and truth are applied to bring a wholeness of life in community.
I really like how Eugene Peterson translates this in the Message, "You're blessed when you can show people how to cooperate instead of compete or fight. That's when you discover who you really are, and your place in God's family."
The work that needs to be done is that of peacemaking. The challenge that my friend laid at my feet is to enter into the hurt, the pain, the sickness of this world and to help make peace. This creative act is going to require a lot of self-work and learning. It is not going to be easy.
If any of this is resonating with you, reach out to me. Let's talk about what it might look like to be peacemakers together in our neighborhoods and towns. We will need redeemed imaginations, the willingness to mourn, the ability to lament, and the desire to speak truth, speak love, and speak grace. I continue to find out that the way of the peacemaker is to live put into practice the challenge of Micah 6:8, "To act justly and to love mercy and to walk humbly with your God."
It isn't easy. I think it will be worth it.
Anyone want to join me?