Both/And not Either/Or
The importance of hearing and doing.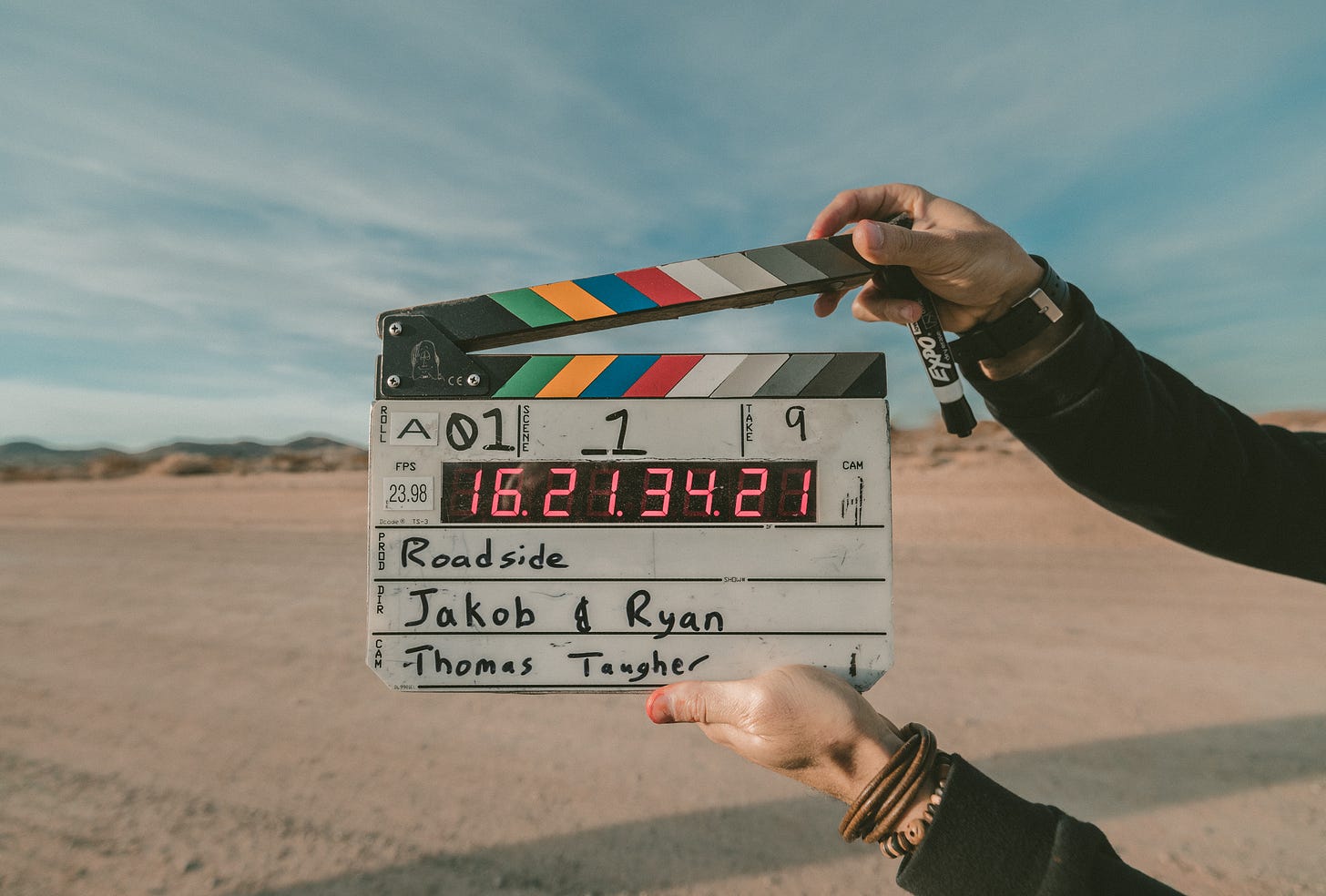 Photo by Jakob Owens on Unsplash
---
My faith journey began in a mainline historic church in Pontiac, MI called First Presbyterian Church. It was our family church. Sundays were not just a time with the congregation but with members of our extended as well. More times than not I remember my Uncle Bob and his booming voice reading the Scriptures as a lay reader. As kids we had opportunities to lead and speak and be in front of the congregation, looking back I realize how deeply valued we were by the pastors and other adults.
Some of my most formative time was being involved in a puppet ministry. I know, I know, it sounds silly. But, there was this family the Wiltons who put it together and we would put on plays with puppets and even visited different churches. Those times were formative because I was catching a spirit of serving and caring for people. The Wiltons loved us all well. They were kind and gentle and had high expectations.
I learned that the world was filled with people who didn't have as much as I did through events like the "box-a-thon." We would build a box city in the fellowship hall and had to stay on the cardboard for a weekend while raising money for the homeless.
As I left for college, I think I had a pretty good idea of how to live as a Christian.
When I went to college and was exposed to a more conservative wing of Christianity I looked at my time at FPC with some derision. My faith moved into my head. This next time of faith development was significant too. I learned so much about my faith. Theology and doctrine became important to me. I learned the how and why of the development of Christianity. My faith became something that was of utter and primary importance to me. Jesus's life, death, and resurrection were things that became life and death matters for me. I am so grateful for that time.
As I left college, I think I had a pretty good idea of why to live as a Christian, but I had forgotten much of what I learned in those years at FPC.
I'm almost 30 years removed from my active participation at FPC and yet, over the last decade the lessons learned there are coming back to me like a 100 year flood.
I've been thinking a lot about the end of Matthew 7, these are the closing remarks of Jesus' sermon on the mount. What has been hard to escape from is that Jesus application is focused on action. It's like he's standing there at the end of the sermon yelling, "FOR THE LOVE OF GOD DO SOMETHING!"
The conclusion really begins with verse 7 and the "Ask, seek, knock" bit. The concluding remarks for this? "So in everything, do to others what you would have them do to you, for this sums up the Law and the Prophets." I have heard this passage taught primarily as a "prayer" passage. Yet, I think there's more going on here. I don't think it's primarily about prayer. Jesus is calling those listening to action. Ask (prayer), seek (do), knock (do). Prayer needs to drive us to action. As we pray, we move forward in seeking and knocking. The Christian faith is not a faith of passivity. It is a faith that is primarily about getting into the world actively.
Jesus then hits on the wide and narrow gates. Again, the focus on action. We choose which way we will go. It's not passive.
His discussion on true and false prophets focuses on the fruit or the way the prophets live. What are the results of their way of life? He says, "by their fruit you will recognize them."
He gets more specific in his description of his disciples, "Not everyone who says to me, 'Lord, Lord,' will enter the kingdom of heaven, but only the one who does the will of my Father who is in heaven." Again, Jesus' emphasis in on the importance of living our faith. A belief that merely changes your words is not faith. The kind of faith that Jesus is calling us to demands our lives change and how we live needs to look differently.
Jesus closes the sermon on the mount with the illustration of the wise and foolish builders. He says that his words need to be heard and put into practice.
I need both by heritage with FPC and my heritage with the evangelical part of the faith. The two coming together have helped me hear and understand. I need them both. The faithful follower of Jesus embraces both. It's so hard. But it's what is necessary.