Knee Jerk Devotional: October 13, 2020
Luke 8:40-56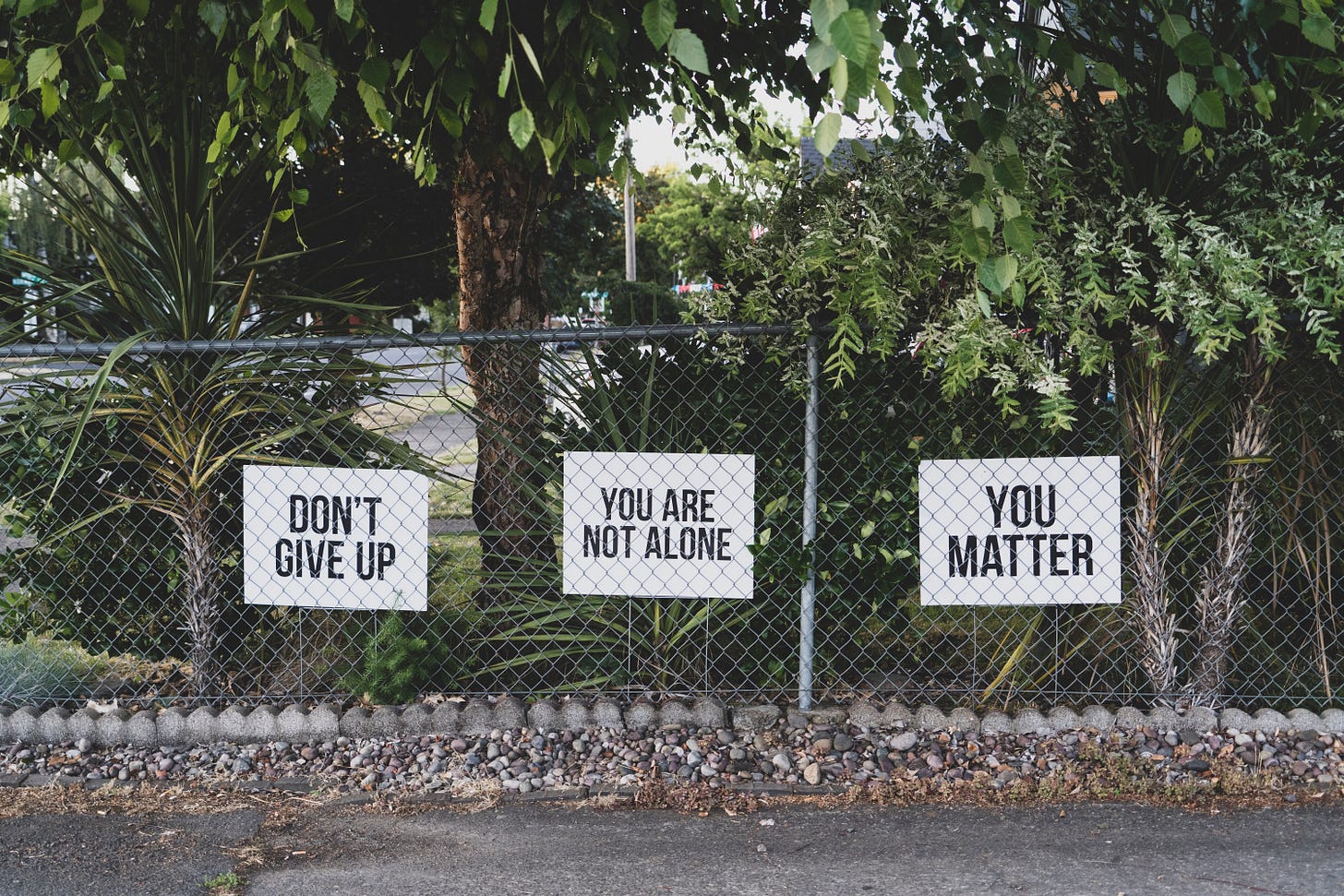 Photo by Dan Meyers on Unsplash
---
Passage:
Now when Jesus returned, a crowd welcomed him, for they were all expecting him. Then a man named Jairus, a synagogue leader, came and fell at Jesus' feet, pleading with him to come to his house because his only daughter, a girl of about twelve, was dying.

As Jesus was on his way, the crowds almost crushed him. And a woman was there who had been subject to bleeding for twelve years, but no one could heal her. She came up behind him and touched the edge of his cloak, and immediately her bleeding stopped.

"Who touched me?" Jesus asked.

When they all denied it, Peter said, "Master, the people are crowding and pressing against you."

But Jesus said, "Someone touched me; I know that power has gone out from me."

Then the woman, seeing that she could not go unnoticed, came trembling and fell at his feet. In the presence of all the people, she told why she had touched him and how she had been instantly healed. Then he said to her, "Daughter, your faith has healed you. Go in peace."

While Jesus was still speaking, someone came from the house of Jairus, the synagogue leader. "Your daughter is dead," he said. "Don't bother the teacher anymore."

Hearing this, Jesus said to Jairus, "Don't be afraid; just believe, and she will be healed."

When he arrived at the house of Jairus, he did not let anyone go in with him except Peter, John and James, and the child's father and mother. Meanwhile, all the people were wailing and mourning for her. "Stop wailing," Jesus said. "She is not dead but asleep."

They laughed at him, knowing that she was dead. But he took her by the hand and said, "My child, get up!" Her spirit returned, and at once she stood up. Then Jesus told them to give her something to eat. Her parents were astonished, but he ordered them not to tell anyone what had happened.
These stories about Jesus are so full of meaning. For me, it's almost overwhelming to try to respond to this scene. There's just so much.
This morning though, I am struck by the woman from the crowds. She has been suffering for 12 years. Think about that for a minute. For 12 years, she has been in physical pain. Beyond that, for 12 years she's been ritually unclean. For 12 years she's been on the outside of her community.
This woman, we don't know her name, by all intents and purposes should not have been in town. She definitely should not have been in the midst of a huge crowd. Why? Because she was considered unclean. She was supposed to stay outside of the city limits until her bleeding stopped.
Yet she risked, potentially her life, to find healing from Jesus.
By faith, she came into town.
By faith, she inserted herself into the crowd.
By faith, she approached Jesus.
By faith, she reached out her arm.
By faith, she touched Jesus.
By faith, she stepped forward.
By faith, she was healed.
By faith, she left in peace.
I'm learning that when you pursue your own health and well-being there is great cost. There are times when you will need to separate yourself from some people. There are times when you will find yourself going against some family norms.
Often when we pursue health, especially mental health, we have to press against the stigmas of our culture and society. For many these stigmas prevent them from getting the help they need. Instead of being like the woman of faith in the story above, they will stay outside the city and continue to suffer.
Many of us, men and women, think that the pursuit of mental health is something that only "weak" or "broken" people do. That's not true.
In many ways, mental illness is the "bleeding for 12 years" of our society. When we struggle with anxiety, depression, or a myriad of other mental health issues we believe we are alone. There is a sense that we are wearing a scarlet letter.
When we recognize our need for emotional and psychological care let us be like the woman who came into town and touched Jesus.
It takes great courage and faith to acknowledge our need.
It takes great courage and faith to research some help.
It takes great courage and faith to make a phone call.
It takes great courage and faith to talk with those closest to us.
It takes great courage and faith to pursue the help we need.
If you need someone to walk the journey with you, reach out to me.
You are not alone.