Knee Jerk Devotional: October 23, 2020
Luke 10:28-32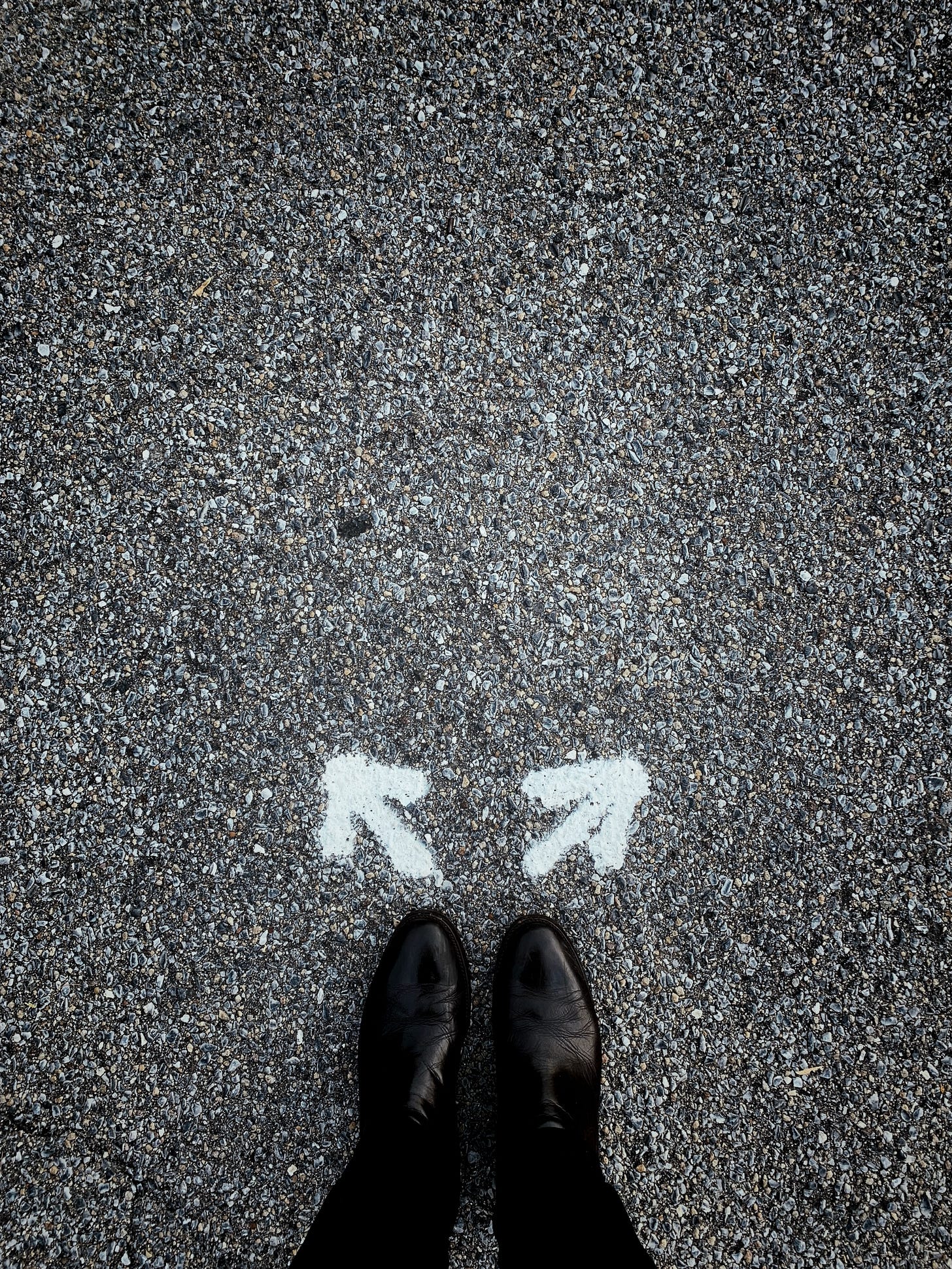 Photo by Jon Tyson on Unsplash
---
Passage:
As Jesus and his disciples were on their way, he came to a village where a woman named Martha opened her home to him. She had a sister called Mary, who sat at the Lord's feet listening to what he said. But Martha was distracted by all the preparations that had to be made. She came to him and asked, "Lord, don't you care that my sister has left me to do the work by myself? Tell her to help me!"

"Martha, Martha," the Lord answered, "you are worried and upset about many things, but few things are needed—or indeed only one. Mary has chosen what is better, and it will not be taken away from her."
Did you know that you can make a decision about what you do?
This little passage is one of those that people quote a lot. Everyone wants folks to hear about how Mary sat at Jesus' feet. For years, preachers have used this passage to explain how important it is to read your Bible and have quiet times with the Lord.
What really strikes me this morning is the reality that we have a choice in what we do.
Martha chose one thing.
Mary chose another.
Jesus says Mary chose the better. But, in effect he's also telling Martha, you made a choice, be OK with your choice. Don't go looking at other people's choices and judging their choice because they didn't make the same as you.
Each of us makes decisions about how we spend time, money, career, whatever.
The problem creeps in when we start looking around and judging the decisions of others. When we want everyone to choose what we chose in how to spend time. That's when we get worked up.
How much happier would Martha be if she simply celebrated what Mary chose?
You choose one thing.
Your neighbor chooses another.
The next choice you get to make is how you respond to your neighbor. Will you be joyful with them or you will you be upset they didn't choose your path?
Choose joy.