Knee Jerk Devotional: September 22, 2020
Luke 3:15-22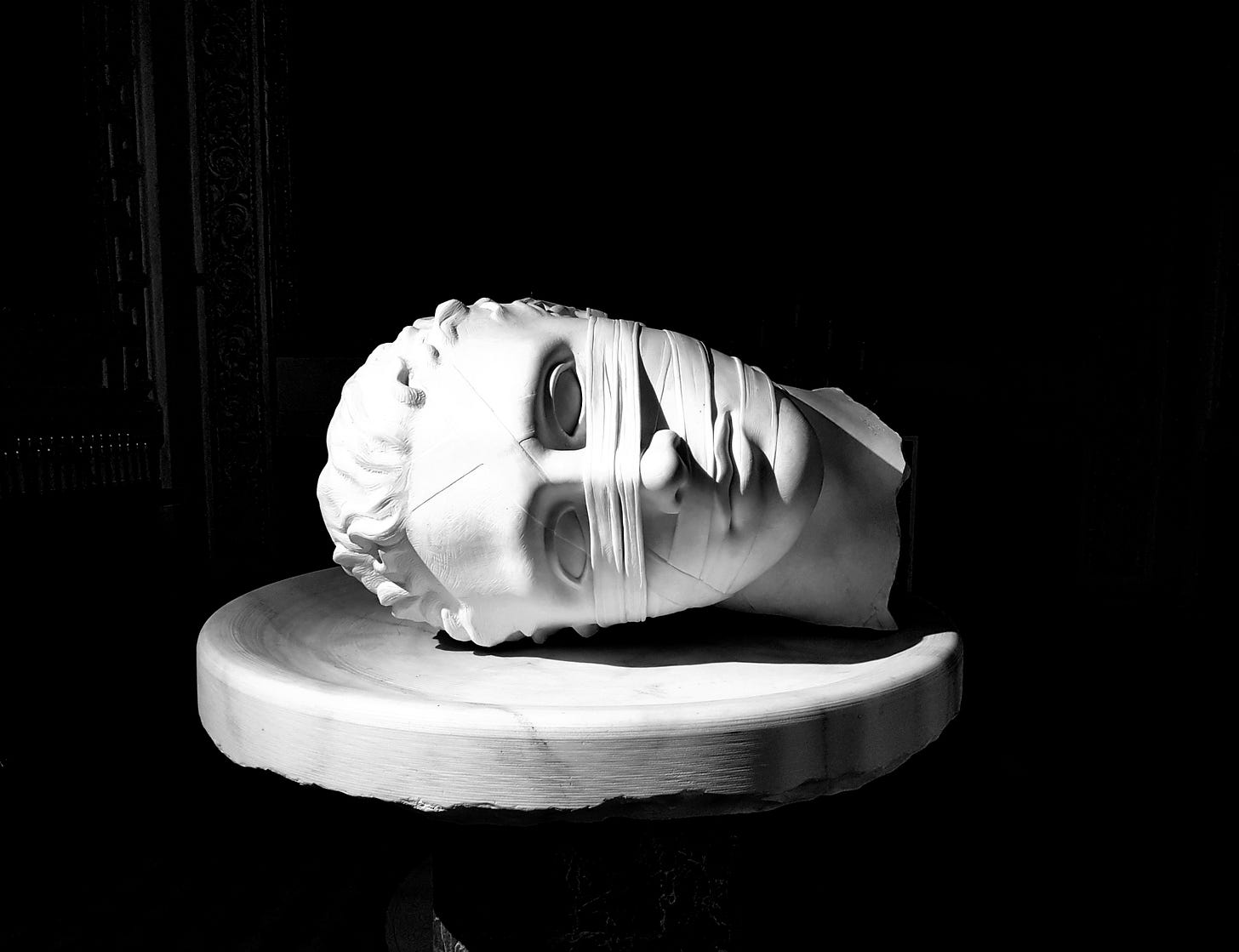 Photo: Peter Chiykowski on Unsplash
---
Passage:
The people were waiting expectantly and were all wondering in their hearts if John might possibly be the Messiah. John answered them all, "I baptize you with water. But one who is more powerful than I will come, the straps of whose sandals I am not worthy to untie. He will baptize you with the Holy Spirit and fire. His winnowing fork is in his hand to clear his threshing floor and to gather the wheat into his barn, but he will burn up the chaff with unquenchable fire." And with many other words John exhorted the people and proclaimed the good news to them.

But when John rebuked Herod the tetrarch because of his marriage to Herodias, his brother's wife, and all the other evil things he had done, Herod added this to them all: He locked John up in prison.

When all the people were being baptized, Jesus was baptized too. And as he was praying, heaven was opened and the Holy Spirit descended on him in bodily form like a dove. And a voice came from heaven: "You are my Son, whom I love; with you I am well pleased."
These knee jerk devotionals are a little difficult for the pastor in me because there is way more to be said about these passages than what I can fit in a few paragraphs. I guess that's the disclaimer every day, these knee jerk responses to the passages are by no means exhaustive. I drink a cup of coffee or two, read the passage, and respond in the moment.
So, you're getting fresh thoughts.
Not fully formed.
Knee jerk reactions.
This morning I was struck by the fact that John didn't respond to the people by taking up the mantle of "Messiah." They all wondered, they all thought he was "the guy." But, he didn't accept it. He stayed true to himself and his calling. He humbly pointed toward Jesus and said, "There's another coming who is way better than me!"
Humility is the word that rings true here. I suppose that's no surprise since humility is not one of my strong suits. It's something that God is continually working on in me. I'm pretty arrogant and prideful. It's something that I've been working through for at least two decades.
Think about that for a minute.
For over 20 years I've been working on developing humility. When I started following Christ there were some things that seemed to change over night. I had a confidence that didn't exist before. Fear was something that seemed to disappear instantly. There was no more anxiety or worry. All of those things were gone.
Pride on the other hand? It was fanned into a flame. It engulfed me.
I knew I had it all figured. I had discovered the way, the truth, and the life and I was ready to argue with and convince anyone who would dare come near me.
That didn't work out so well.
You see, humility is this recognition of who we are as people. It is a deep understanding of ourselves. Though much had changed in me, my understanding of myself was still shallow, limited, and mostly incorrect. I lived in a fantasy world of self-centered conceit.
John the Baptist on the other hand was fully aware of himself, his calling, and his role in the world. He spoke boldly but with humility.
Only when we come to this place of deep self-awareness do we enter the community of the humble.
Do you know yourself?
I'm still figuring it out.
Who knows, maybe after another couple of decades I will. But, let's be honest, probably not. ;-)