Photo by Iraj Beheshti on Unsplash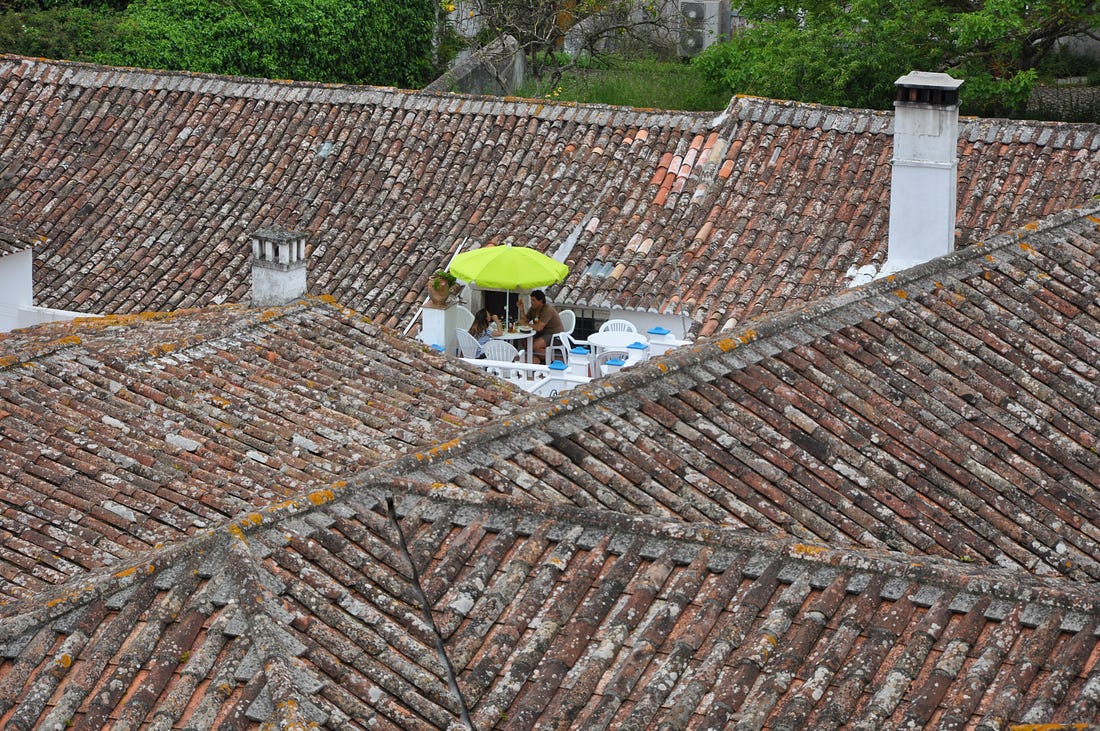 Photo by Iraj Beheshti on Unsplash
---
Passage:
While Jesus was in one of the towns, a man came along who was covered with leprosy. When he saw Jesus, he fell with his face to the ground and begged him, "Lord, if you are willing, you can make me clean."

Jesus reached out his hand and touched the man. "I am willing," he said. "Be clean!" And immediately the leprosy left him.

Then Jesus ordered him, "Don't tell anyone, but go, show yourself to the priest and offer the sacrifices that Moses commanded for your cleansing, as a testimony to them."

Yet the news about him spread all the more, so that crowds of people came to hear him and to be healed of their sicknesses. But Jesus often withdrew to lonely places and prayed.

One day Jesus was teaching, and Pharisees and teachers of the law were sitting there. They had come from every village of Galilee and from Judea and Jerusalem. And the power of the Lord was with Jesus to heal the sick. Some men came carrying a paralyzed man on a mat and tried to take him into the house to lay him before Jesus. When they could not find a way to do this because of the crowd, they went up on the roof and lowered him on his mat through the tiles into the middle of the crowd, right in front of Jesus.

When Jesus saw their faith, he said, "Friend, your sins are forgiven."

The Pharisees and the teachers of the law began thinking to themselves, "Who is this fellow who speaks blasphemy? Who can forgive sins but God alone?"

Jesus knew what they were thinking and asked, "Why are you thinking these things in your hearts? Which is easier: to say, 'Your sins are forgiven,' or to say, 'Get up and walk'? But I want you to know that the Son of Man has authority on earth to forgive sins." So he said to the paralyzed man, "I tell you, get up, take your mat and go home." Immediately he stood up in front of them, took what he had been lying on and went home praising God. Everyone was amazed and gave praise to God. They were filled with awe and said, "We have seen remarkable things today."
This morning there are two stories in the reading. In both Jesus heals someone. Both times his healing was successful. In one he simply heals the guy and in the other he offers forgiveness of sin first. In both we see that Luke is communicating that Jesus has authority. He has authority over physical and spiritual.
The question that hits me is this: Why the two different responses?
Why heal one and offer forgiveness to the other?
In the second story he sees the faith of the friends of the man and offers forgiveness. It all had very little to do with the paralyzed man. We don't know if he asked for these guys help or not.
There's just so many questions that ring out in the passage. So many things that I want to tease out and Bible geek out on. If I did, the knee jerk devotional wouldn't come until next week. So, I'm setting some of that aside.
Two phrases jump out to me. One from each story.
I am willing.
Jesus was willing to meet the man with leprosy right there in the street. He was willing to love that man well.
He didn't hesitate.
He didn't ask for a background story.
He didn't wonder if the man was worthy of his healing.
He didn't question the motives of the man.

Jesus simply acted. He responded with love.
There's a small detail here that is shocking, "Jesus reached out his hand and touched the man." We don't know how long it had been since the man had been touched. Leprosy is highly contagious from skin to skin contact. Even to this day there are leper colonies in parts of the world.
Jesus lovingly touched the man.
That touch was probably as healing as anything.
We have stories today of people who are dressing in rain gear and masks to go hug loved ones who haven't been touched by another person in months due to COVID-19. Seeing the videos of those moments catch your emotions, don't they? We know how important human touch is to the health and well-being of a person.
Jesus was willing to heal the man. He met him in his sickness and offered loving compassion.
I have authority.
Compassion and willingness are great. But if one doesn't have authority then it will be difficult for them to act on those. In the second story we see that Jesus has authority. He has the power to do the things that he wants to do.
You get the sense that Jesus is moved by the loving compassion of the men who bring the paralytic. Luke says that Jesus "saw their faith" and told the man his sins were forgiven and then goes on to heal the man physically.
Just like in the previous story Jesus heals. But, it's different.
Jesus knows the man needed something more than just a physical healing. He needed healing in his soul. This soul healing, Jesus knew, had to come from a place where the man's shame, guilt, and conscience were met with grace.
Jesus extended forgiveness.
He didn't hesitate.
He didn't ask for a background story.
He didn't wonder if the man was worthy of his healing.
He didn't question the motives of the man.
He didn't wait for the man to even ask him.
Jesus extended forgiveness based on the connection of the man to his friends of faith. There is something so beautiful here that we can't miss it.
The man's forgiveness didn't require him to do anything. Jesus extended it because he knew that is what would bring healing.
I know the sin-sickness that resides in me. I'm grateful beyond measure that Jesus is willing and has authority to make me well.
He doesn't hesitate.
He doesn't ask for my background story.
He doesn't wonder if I'm worthy of my healing.
He doesn't question my motives.
He doesn't wait for me to even ask.
Jesus just loves me and is at work healing me from the inside out.