This Week's #LoveWell Rundown!
A weekly handful of posts that let us that folks #LoveWell.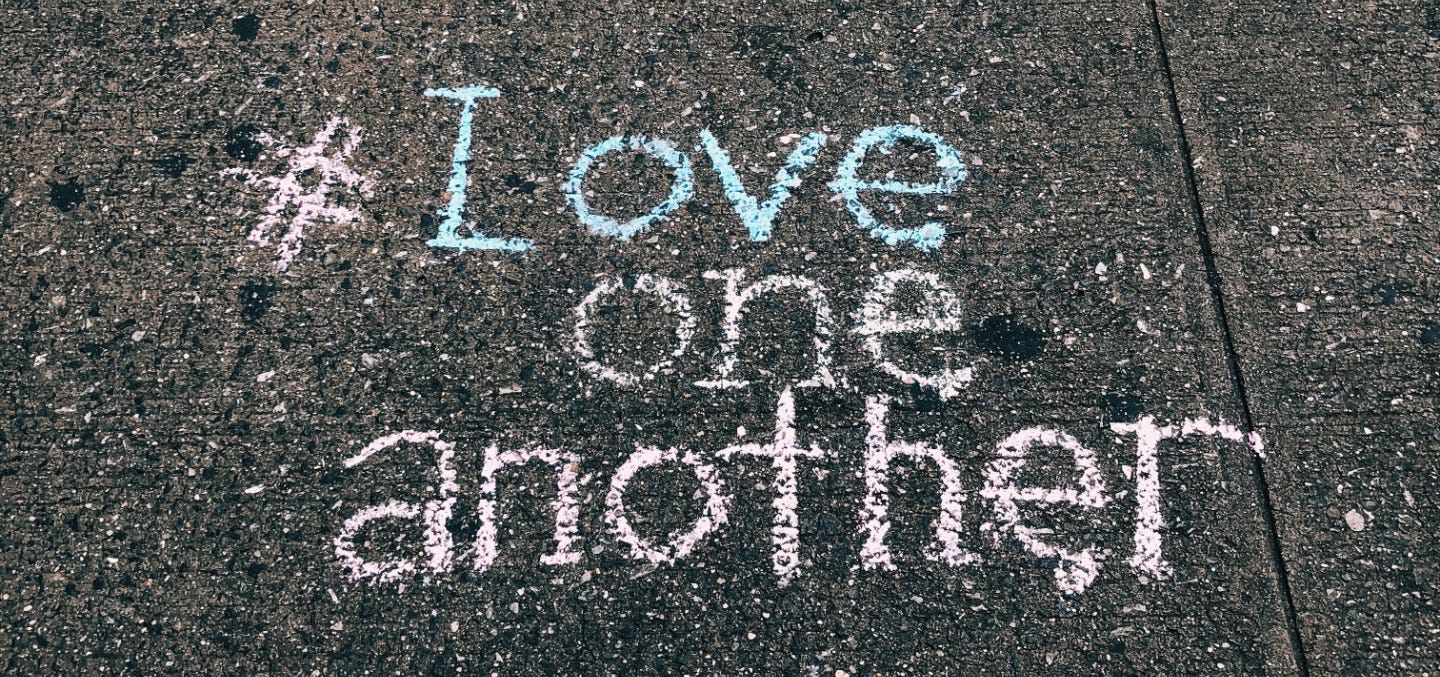 Photo by Jon Tyson on Unsplash
---
Each Saturday I'm going to share with you stories that display what it means to #LoveWell in real life. Feel free to share your stories in the comments and they might be highlighted next week!
For my local community, this is important information! Lincoln schools will be providing free student meals from 9-10 am behind the East Cafeteria at the Lincoln High School. If you cannot make the pick up window please call 734-484-7072 and they will help you coordinate to meet your needs. Please share this information.
Lincoln Student Meals Pick Up
In light of the cancellations this week, here was one heckuva of a #LoveWell reminder.
Not Cancelled!
Quarantine is real. But check out this picture of what it looks like to #LoveWell in Wuhan, China:
The Wuhan Clan
The great Italian quarantine sing along! This is hauntingly beautiful.
The Sing Along
Need some free food for the kiddos? Check out this great Ypsilanti restaurant!
Free Lunch For Kids
Every once in a while big business does the right thing and practices some #LoveWell mojo:
Comcast Comes Up Big
My good friend Laura tells a legit #LoveWell story!
Give It Away!
Finally, my bro Mike offers to help in the midst of the crisis, he knows how to #LoveWell
Food for Friends